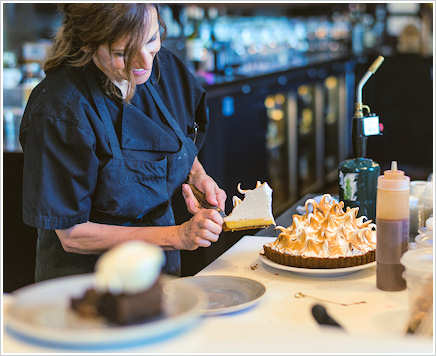 "Everything's wonderful" at this "intimate" Danville "gem" where "fabulous" Med-New American dishes, including "mind-blowing" desserts, are served by a "courteous" crew; despite its generic "shopping-center" address, the airy, "modern" setting "oozes class", so it's "great for special occasions".
Taste fall Flavors, Sunset Magazine
November, 2012

The tableclothes are as crisp as the waitstaff's shirts at upscale Esin Restaurant & Bar. The menu follow the seasons with hearty dishes such as slow-cooked duckleg confit with pomegranate, celery-root purée, rainbow chard, and pear chutney.